Elico Succeeded AMS Migration From Odoo 10.0 to Odoo 14.0
Congratuations
Congratulations-Elico Succeeded AMS Migration From Odoo 10.0 to 14.0



Odoo
Migration Story:
      Elico implemented Odoo successfully to AMS group in 2017.  AMS group  has fully used Odoo as an all in one platform which  covered the applications as sales, purchase, inventory, production, quality, finance, project management, HR Etc.. They feel Odoo is a super integrated  system.  Based on the Odoo enterprise standard version, they also demanded Elico to  develop some tailor made applications . A few years passed ,AMS group achieved a big step in the digital management and a typical successful Odoo case in industrial 4.0!
       As  the release of Odoo 14.0 in mid-2020,  new feathers of Odoo functional parts are suitable for the company development. Also AMS group hope have better  business  working flow solutions and management improvement. Therefore ,they made a decision  to migrate the existing Odoo 10.0 to 14.0  . Within a long-term partnership, Elico has rich experience in implementation and Odoo migration. The two parties reached an efficient business agreement and started the stage of migration service immediately.
    
     With the support of Odoo official team, the standard modules of the test database was successfully upgraded in January 28,2021. Elico migration team did all key users' functional tests .Besides the senior consultants answered all the questions occurred in the migration .Eventually the production server was successfully migrated to odoo14.0 in the evening of February .Within one week ,Elico did the migration project  successfully which was under planned.
The reasons why Elico made the immigration so successfully :
* Elico's 11 years accumulation experience in Odoo to face and solve all the circumstances in different project.
* Choosing Odoo entrepreneur version is choosing the security and efficiency of tomorrow !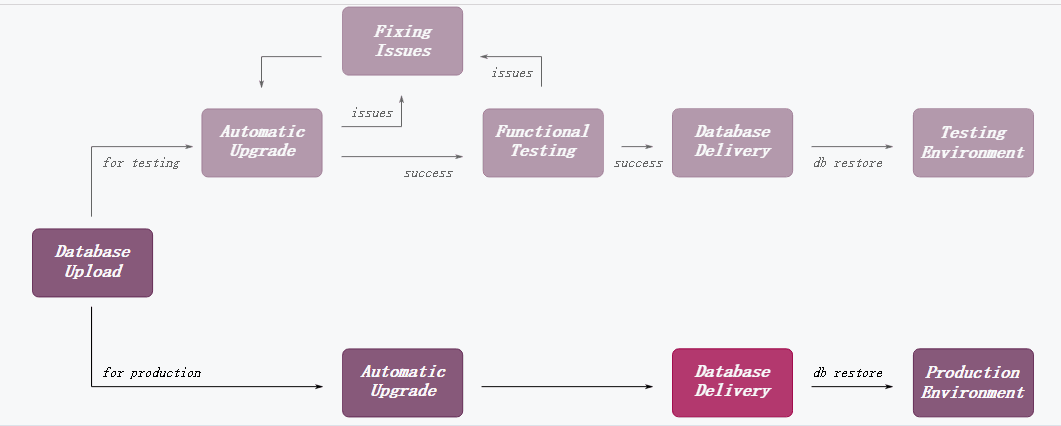 AMS introduction:
AMS group was founded in 2003, headquartered in Amsterdam, the Netherlands, with factories and offices in Foshan and Shenzhen, China.
AMS is a service contract manufacturing company with product development capability. AMS customers are involved in a number of world-famous brands, with a diversified product portfolio. AMS headquarters in Amsterdam focuses on sales, project management and product development. The factory in Foshan, China focuses on assembly, supply chain management and production engineering. In Shenzhen, AMS has its own injection mold team


The core business of AMS is the purchase of injection mold, the production of plastic and hardware, including the assembly of parts and PCBA. With the increasing engineering capacity, AMS can provide customers with complete product design and production solutions, and provide complete "one-stop service" for supply chain management and production in China.


As an excellent integrator of European Innovation and Asian manufacturing, AMS is proud of its professional service.。


For more information about the company, please visit

:
www.ams-site.com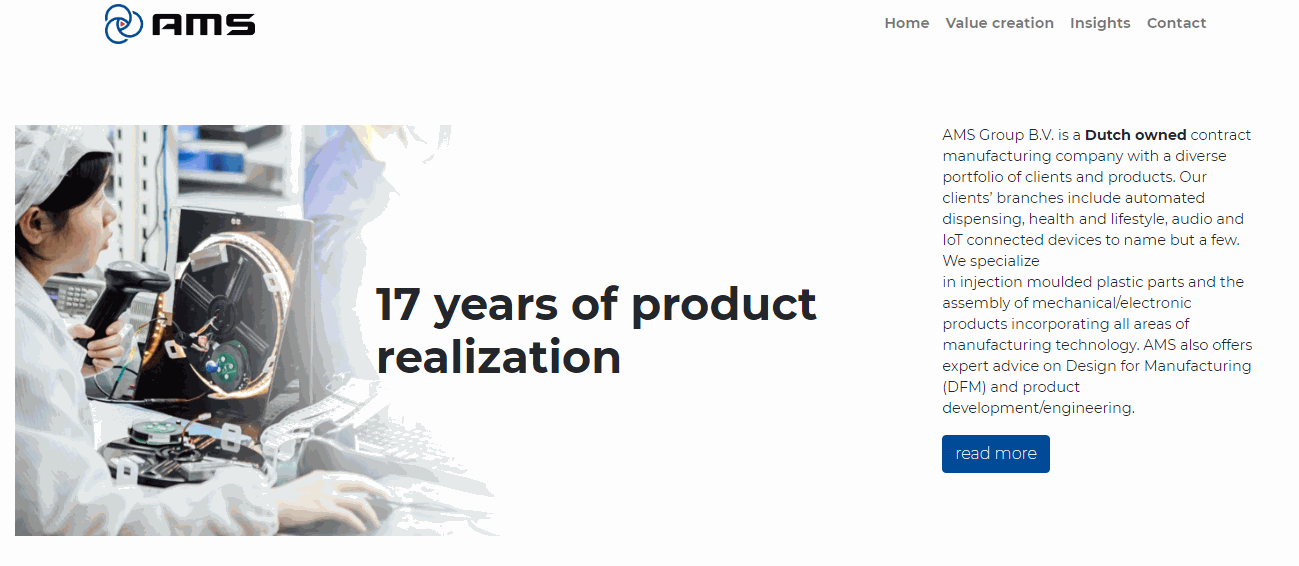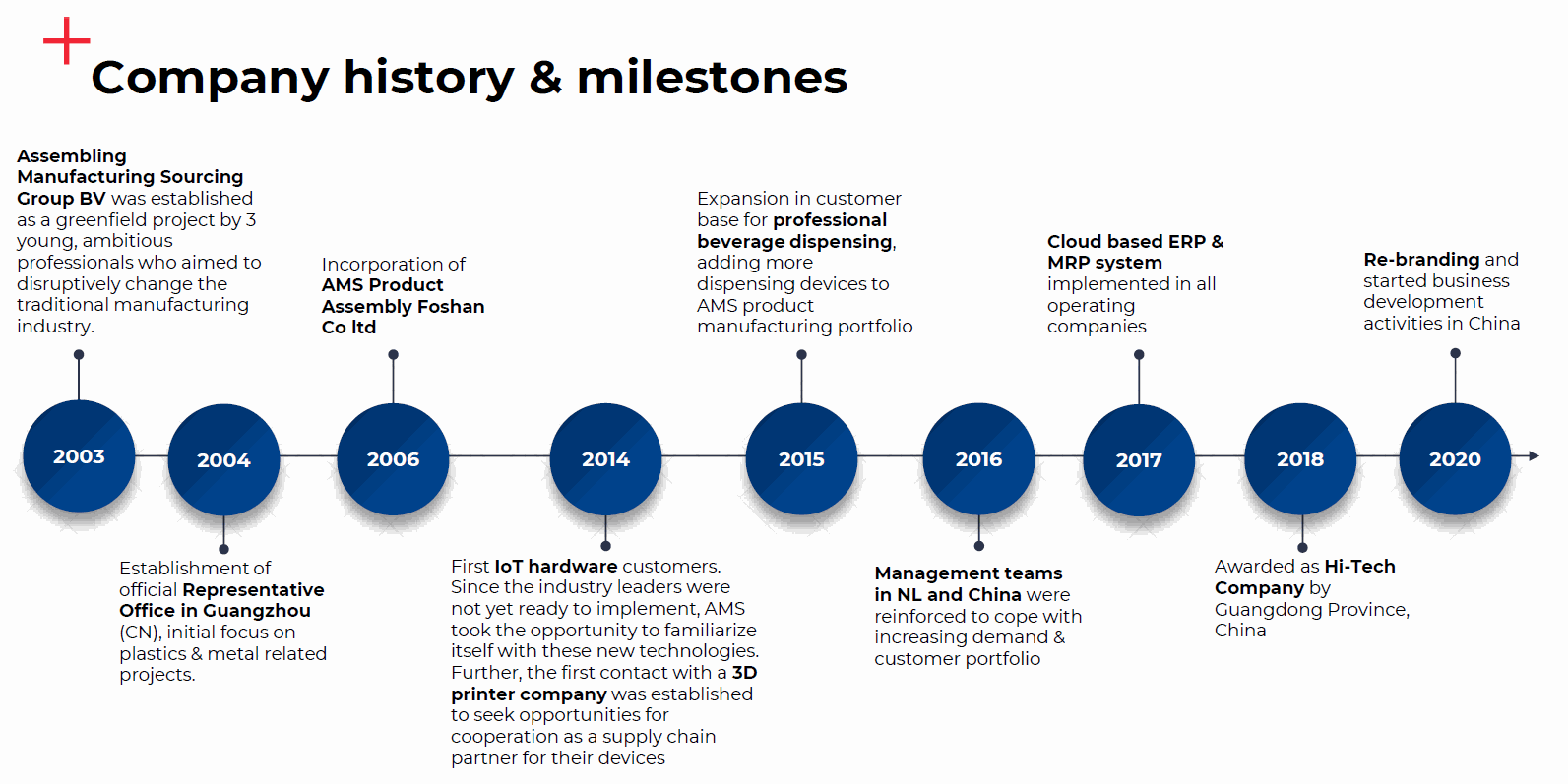 Check Elico website https://www.elico-corp.com/ for more information
If you have any question, please
 fell free to
 contact us
·Contact  us

 +86 21 62118017/27

 contact@elico-corp.com