Mr Ma Hong's team visited Elico
     On January 12, 2022, Mr Ma Hong, the president of Chinaleaf Capital and former deputy director of Shanghai finance office, Shi Qiangsheng, deputy director of the Urban Governance Committee of Shanghai Municipal Committee of China Association for the Promotion of Democracy visited Elico . Christina Si, CEO of Elico, and Leo Zhang, director of application services, attended the meeting. During the meeting, Christina Si made a briefly introducation of Odoo system、open source、blockchain and Elico E-Stamp Platform .Mr Ma pointed out some positive suggestions:
        First: the improvement and legality of confidentiality measures;
        Second:the rational value of data circulation;
        Third:the main business direction;
        Fourth: the data gap;
        Fifth:the improvement of market trading platform research.
      Finally, Mr Ma praised the overall situation of the company, agreed with the implementation and execution of the company, and wished the company would be better and better in 2022!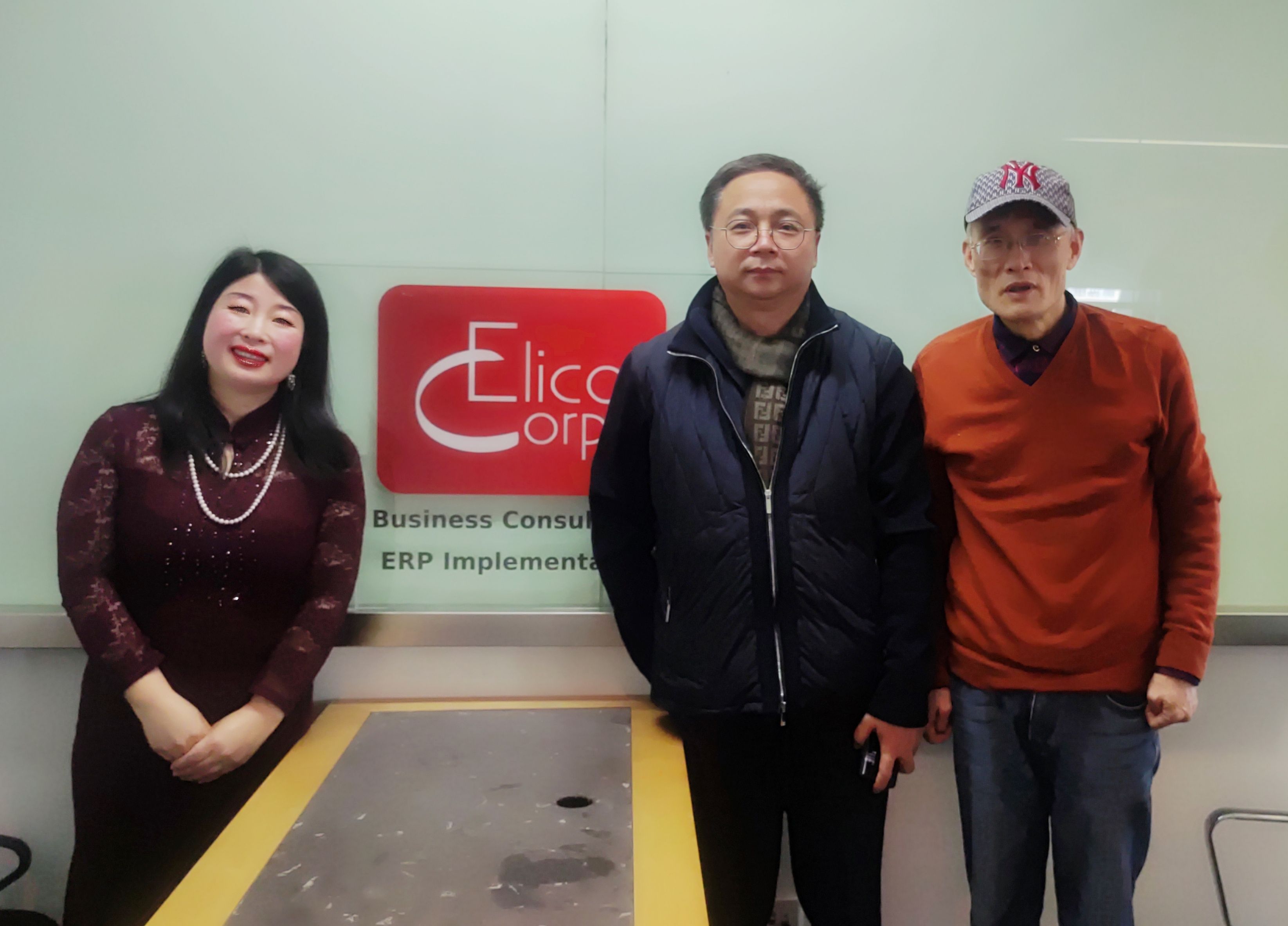 For more information about Elico and Odoo, please contact as follows:
Email:contact@elico-corp.com
Tel:021-62118017
Web:www.elico-corp.com